Ready to step into your Mermaid Waves Era?!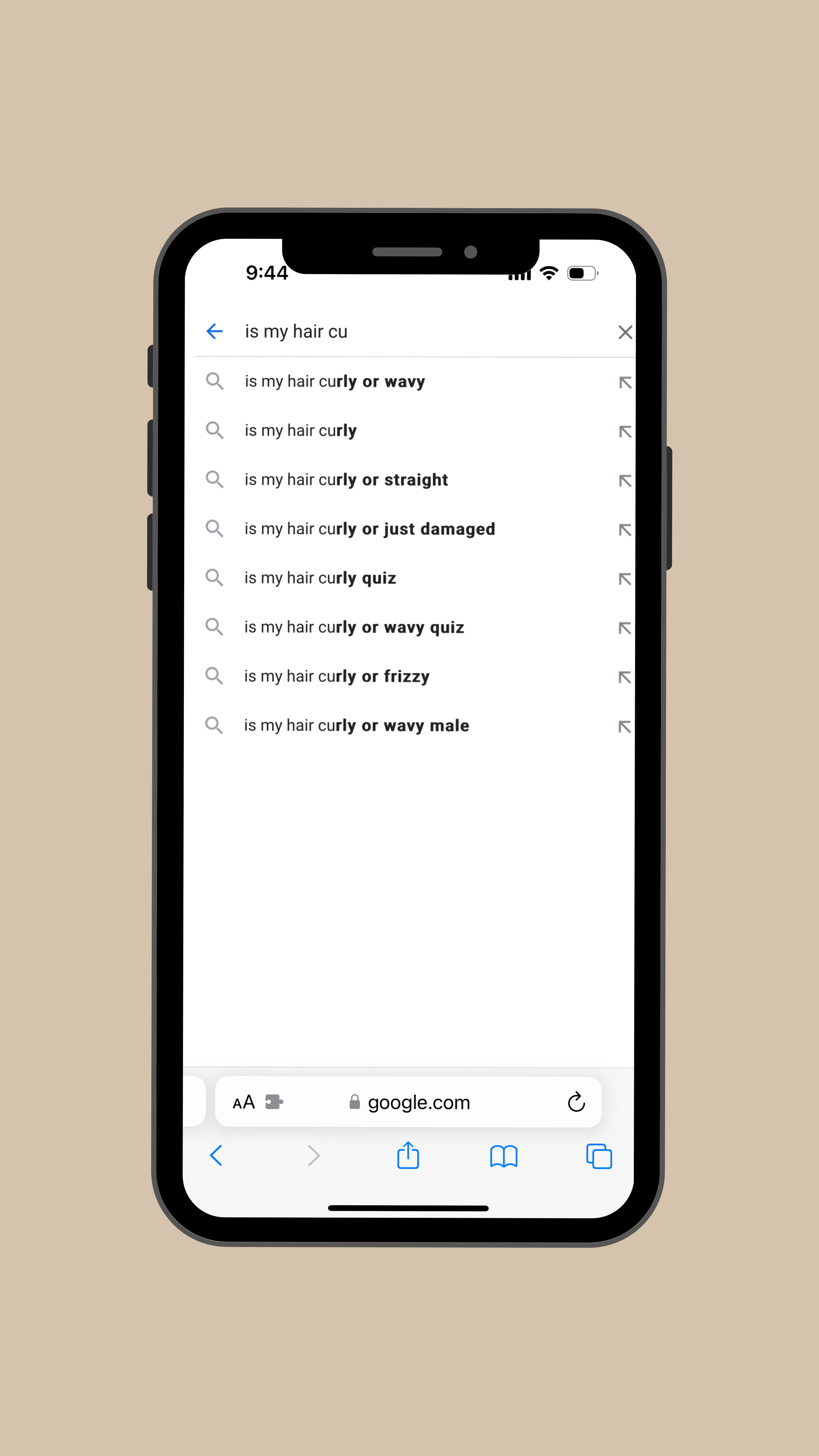 Pssst—your hair is trying to tell you something..

What if I told you that you could actually understand what your hair needs…
You could STOP:
Going down the Google rabbit hole…
..watching hours of wavy hair tutorials..
& buying those curly girl products that show up on your IG (don't say I told you, but they are targeting you with ads)






WHEN can I stop learning curly hair info?!
I get it.
It feels like you watch SO many youtube videos and see curlies winning and falling in love with their natural hair..
..but somehow still don't understand what your hair is needing.
Maybe you've been told in the FB groups your hair is not curly because it looks quite straight on top.
Maybe you have tried that "anti-frizz" shampoo your friend recommended and their hair looks incredible, but the same shampoo totally does not do it for you!
Why?!
It's because this product likely fits their hair type needs, but not yours.

There are different
Wavy Hair Types
Far beyond your curl pattern, other characteristics about your hair dictate what it needs and this is why trying other's wash routines, product recommendations, and styling routines doesn't work out like you hoped.

& I know this can feel so frustrating…

You want to just chop all your hair off.

You're afraid you've damaged it too much for it to ever look good.

You've spent literally HOURS at a time styling only to have everything fall flat or frizz up like a ball of cotton candy.

& the worst part?

You keep spending $$$ *(maybe even hundreds of dollars) each year on one-size-fits-all "curly" products that claim to work for everyone, but don't work for you.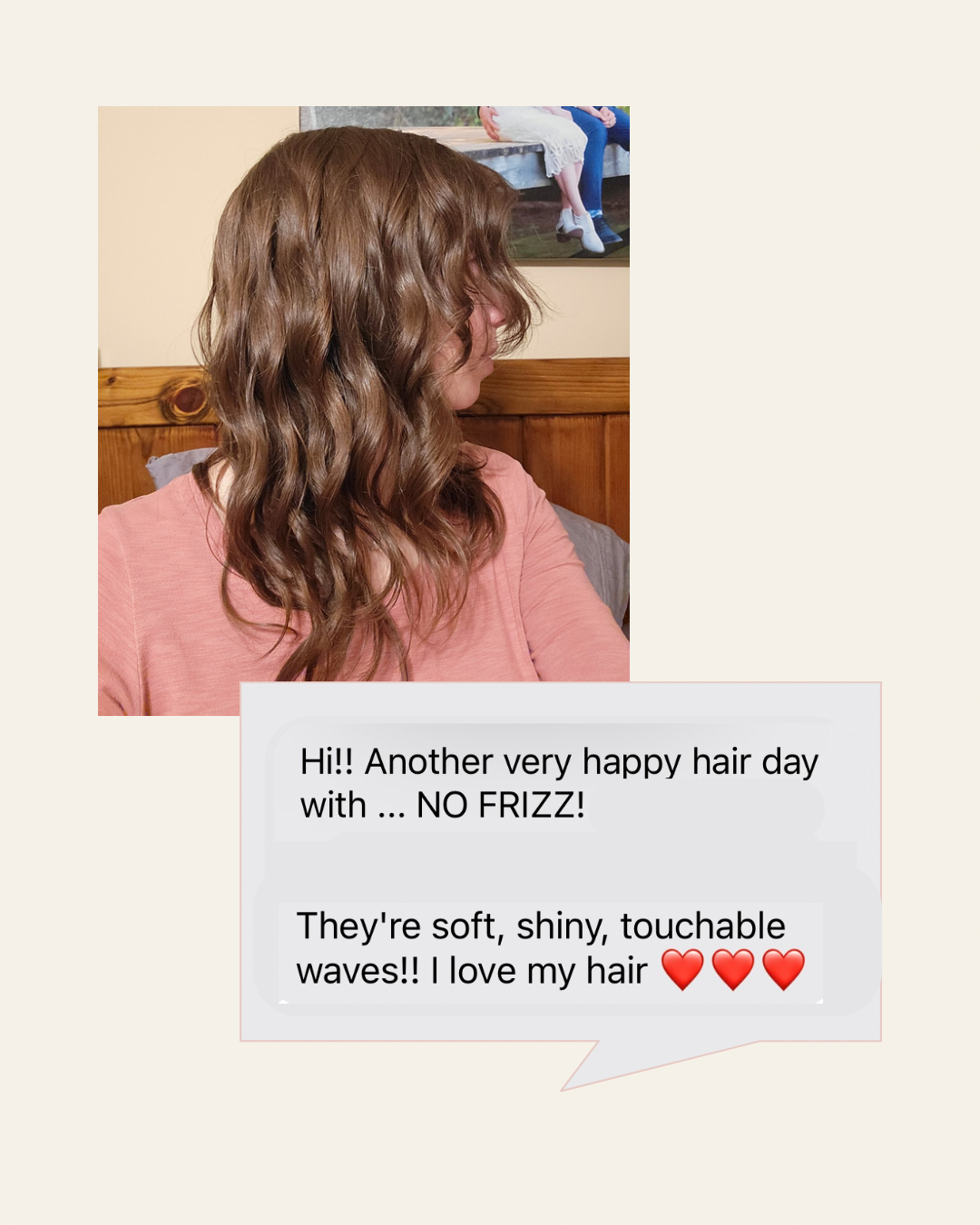 Your ideal wavy hair...
It IS coming.
The solution to TRANSFORM your hair from a straight, frizzy, mess..
..to bouncy, hair tossing vibes IS NOT in the influencers' style routines, or the trendiest, most expensive products.

It's in knowing EXACTLY what your hair type is and how to OWN IT.



In 1-2 hours (tops!)..
..you'll learn how to identify your curl pattern, density, texture, and porosity.

Get the tools to feel confident in your product choices, styling methods, and understanding your hair needs!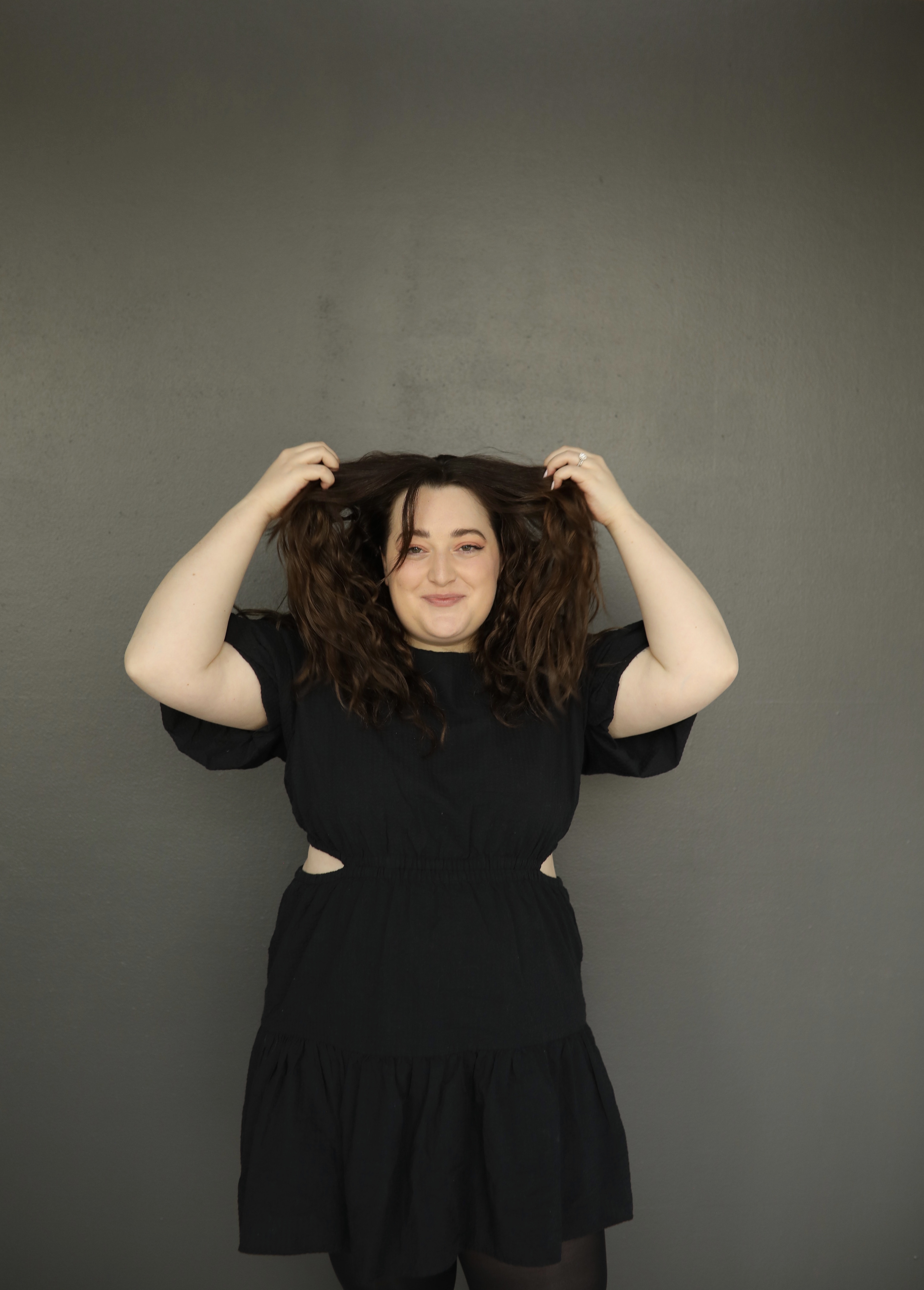 Meet Your Instructor, Alex


I've consulted with 7,500+
..women and non-binary people with wavy and curly hair all around the world!
I wasn't always a Wavy Hair Expert though…

For 23 years, I had no idea that my hair was anything other than a hot mess.

I thought I had half straight, half curly hair, or what I liked to call "failed curls."
Once I truly understood my hair type and what it needed, I immediately wanted to help all wavy hair types gain the confidence I'd found.

If you want to understand the why behind your hair struggles and receive the blueprint to fix them, this course is for you.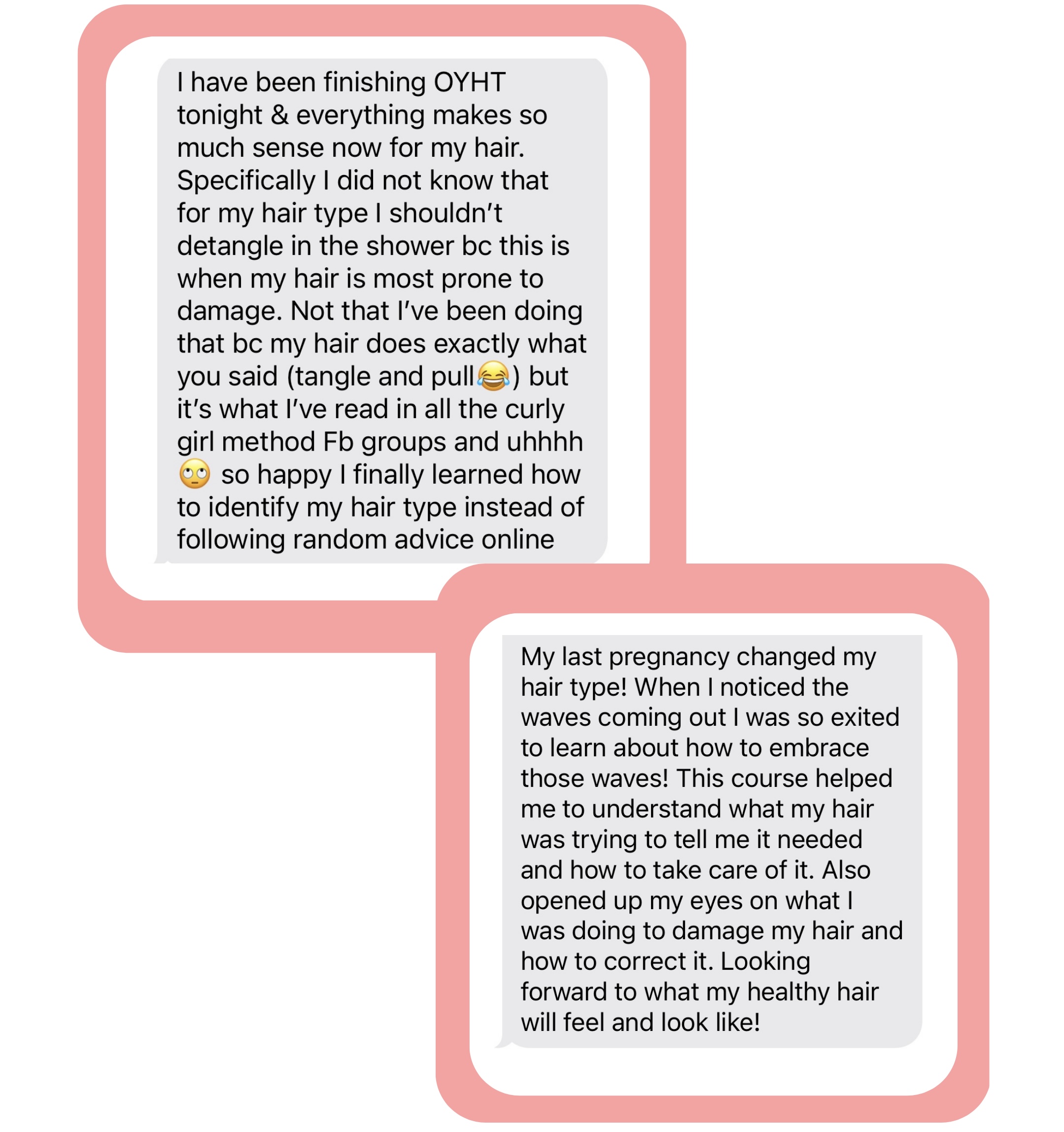 What people are saying about Owning Your Hair Type

By the end of this course, you'll have:
Identified your curl pattern, density, texture, and porosity
Identified types of products and ingredients for your hair type needs
A list of ingredients to avoid for your hair type
Knowledge of when to brush your hair and how
Summaries of the order to apply your stylers and techniques to use
Cheat sheet of best practices for drying your hair
Listed styling tools to use
Fully understanding of what your hair needs

FAQs:
Q.
How do I access the course?
A. allkindsofwavy.teachable.com is all you need!
Q. Can I re-watch lessons in the course more than once?
A. Yes, as many times as you want! + you will have access indefinitely.
Q. Who is this for? Will it work for me if I have curly hair?
A. This course is primarily for 2A-3A curl patterns and all kinds of density, texture, porosity, and curl patterns. If you think your hair might be straight or wavy, might be wavy or curly (or a seemingly random mix of all 3) this course is for you!
Q. Do you recommend products?
A. Kind of! This course is built to empower you to choose the right products for your hair type no matter where you live or what your budget is. You'll gain all of the knowledge on specific ingredients, types of products, and routines to know what to look for wherever you shop! If you are looking to have this completely solved for you, DM or email me about my 1:1 coaching.
Q. Do I have to buy expensive hair products to understand my hair type?
A. Nope! With inflation and ever increasing prices on cosmetics, I want to empower you to own your wavy hair regardless of where you live and your hair budget!
Q. Do I need to buy specific hair tools?
A. Yes! In Owning Your Hair Type you'll learn exactly which ones you need, and which ones you don't. (you'll save some serious $ in this department not trying out all the brushes, diffusers, clips, etc.)
Q. I'm super busy right now, how long will this course take?
A. Good news! This course was MADE for you! It only takes 1-2 hours (tops!) and you'll have access to it indefinitely!
Q. I want to wear my hair wavy for my wedding/graduation/special event, will this course help me?
A. ABSOLUTELY! I am very happy to say that this resource is already helping those with wavy hair across the globe feel empowered to wear their hair wavy to big events (and small ones!).
Q. Do you offer refunds?
A. I have a 24-hour money back guarantee. Since this is a digital product, you are able to work in only Module 1 and request a refund within 24 hours for whatever reason. By then, I'm confident you will know if this course is right for you. If you're on the fence, take the leap, start module 1 and email me within 24 hours if you do end up needing a refund.
Q. If I have questions, can you help me?
A. Absolutely! I will respond to emails ([email protected]) within 48 hours (usually within the hour though).
Q. Is this course for wavy hair beginners?
A. Yes AND also for those who have been struggling for months/years! It has everything simplified so that you can own your wavy hair if you know nothing about it, but also detailed enough that seasoned curlies will see exactly why things have/have not been working in their routine!
Q. Does this work for short hair?
A. This course works best for those with chin length hair and longer! (Men, women, and non-binary individuals can have beautiful mermaid waves).


More individuals OWNING their hair type!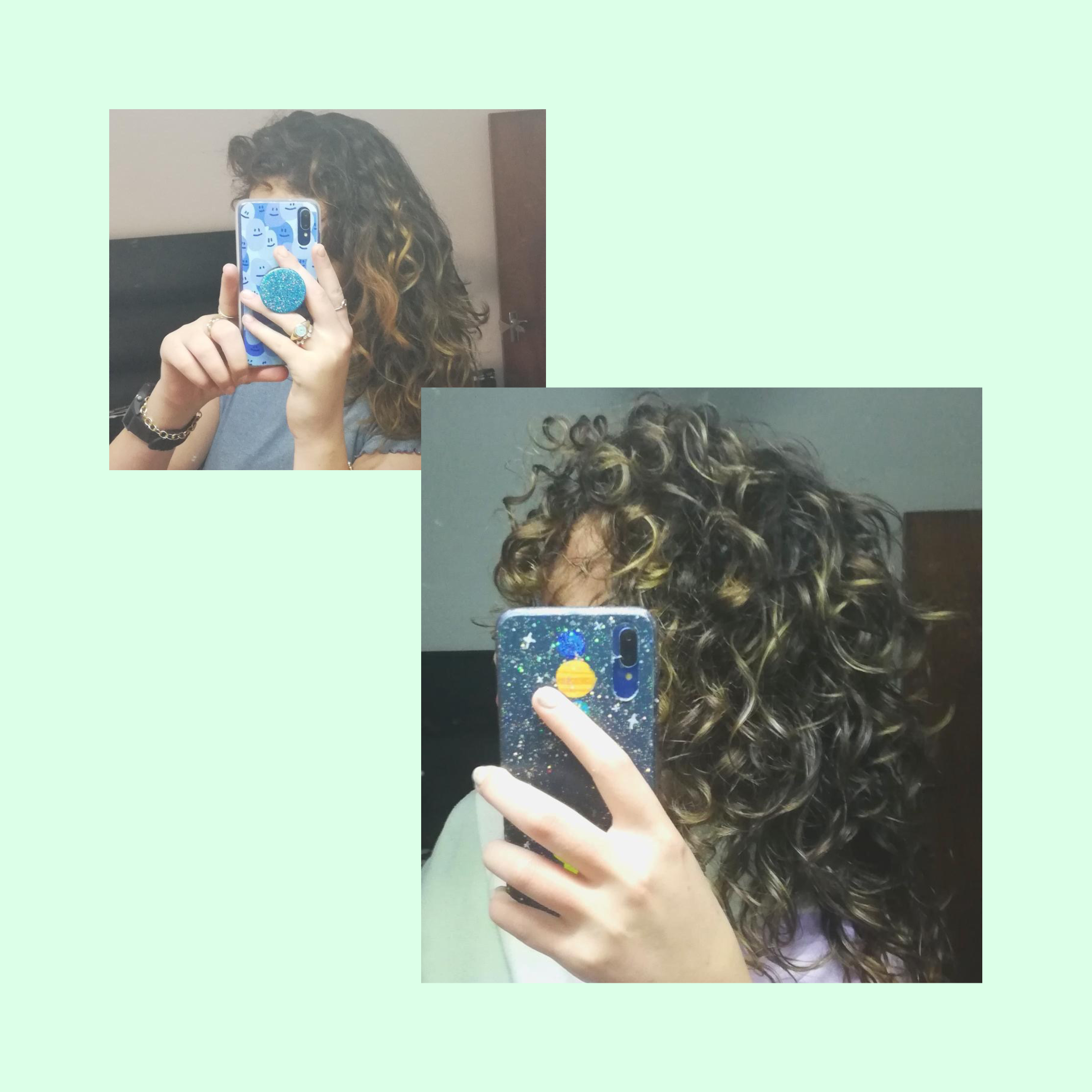 Nina

Struggled with definition and frizz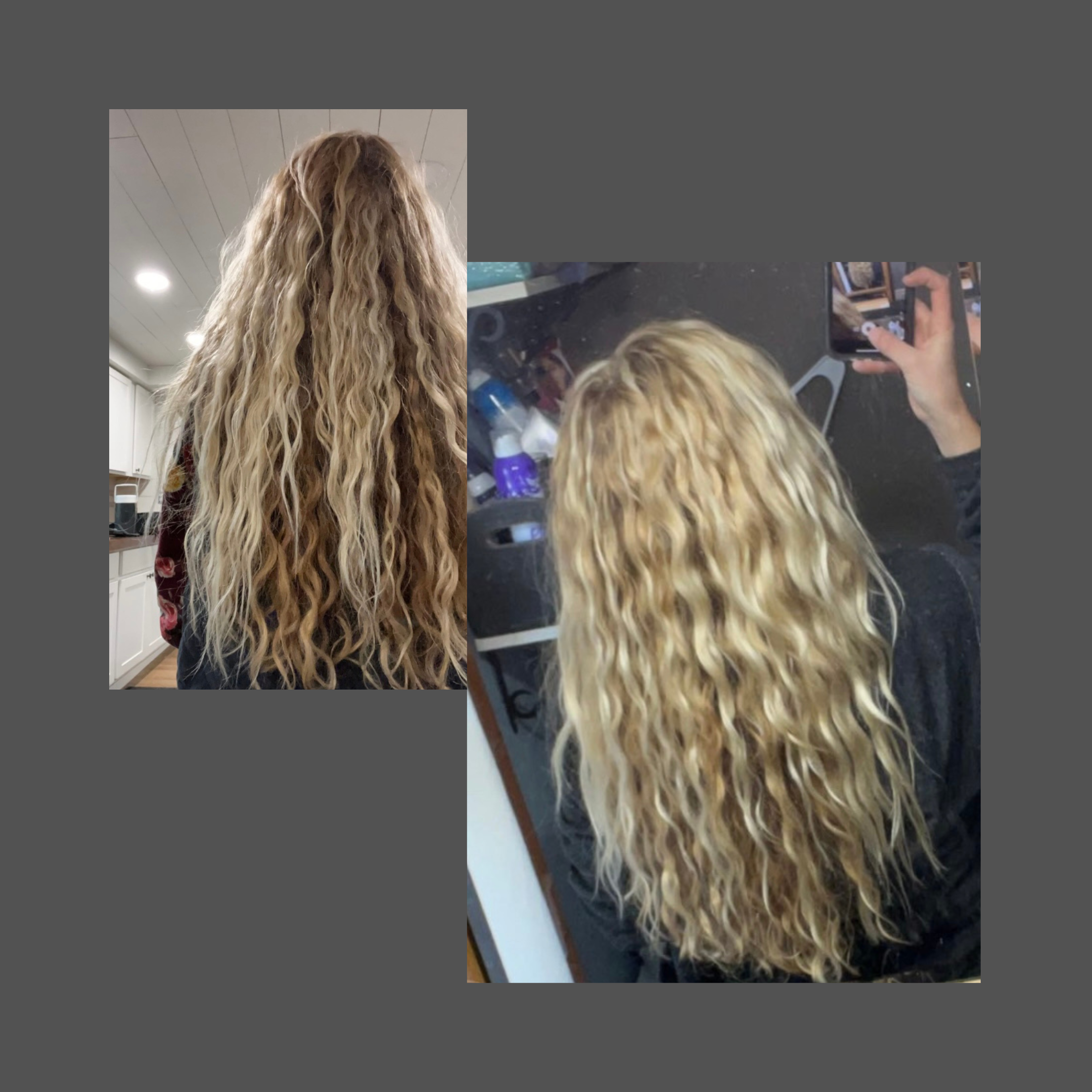 Carmen

Struggled with hydration and damage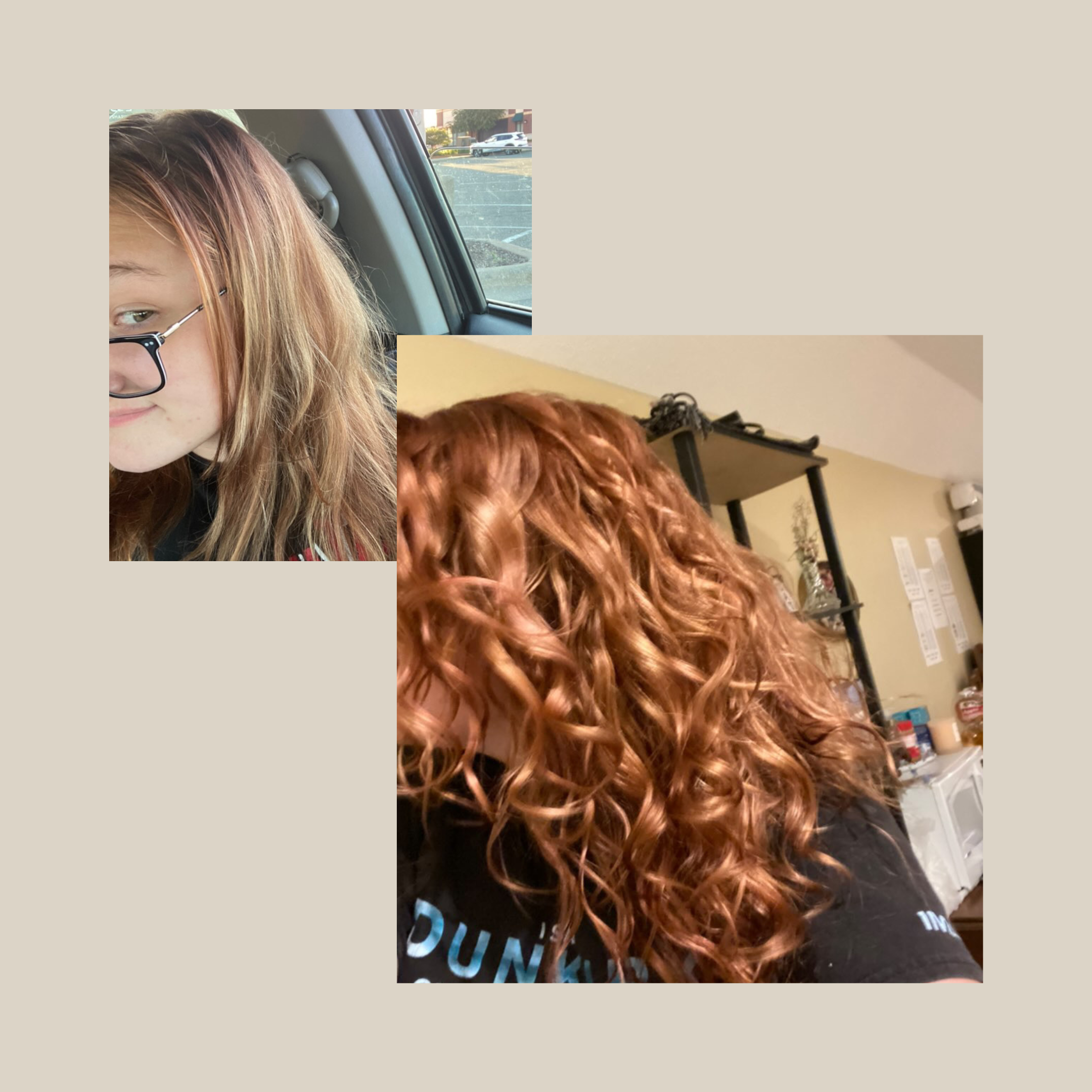 Elsie

Struggled with definition and her hair falling flat quickly